A Little History Before the Construction of Warehouse 30
Warehouse 30 can be found on land that was originally owned by Lert Sreshthaputa, who was also known as Nai Lert. This man had so many claims to fame when he purchased this land, including the introduction of the very first ice factory on Charoenkrung Road in 1922. All his accomplishments were acknowledged by Rama VI, who gave him the title of Chao Phraya Bhakdi Noraset, or "Beloved Millionaire."
As amazing as Nai Lert was, even he couldn't stop the Japanese from invading during World War II. The Japanese took his land and built these warehouses there to store items the soldiers needed. Thankfully, no ammo or guns were stored there and the warehouses were not targeted for bombing and came away unscathed when the war was over.
POST-WAR TRANSFER OF THE PROPERTY AND USAGE OF JAPANESE-BUILT WAREHOUSES
Bu that time, Nai Lert was older and had no desire to keep the land and warehouses built by the Japanese invaders so he sold it all to his friend, Chuan Chavanich who had just started an export company, Chavanich Co., Ltd., to sell minerals and raw materials to the United States. Khun Chuan had been renting a shophouse in Talat Noi, which was near the SIeng Kong Zone, and he needed a bigger space to store everything prior to shipping.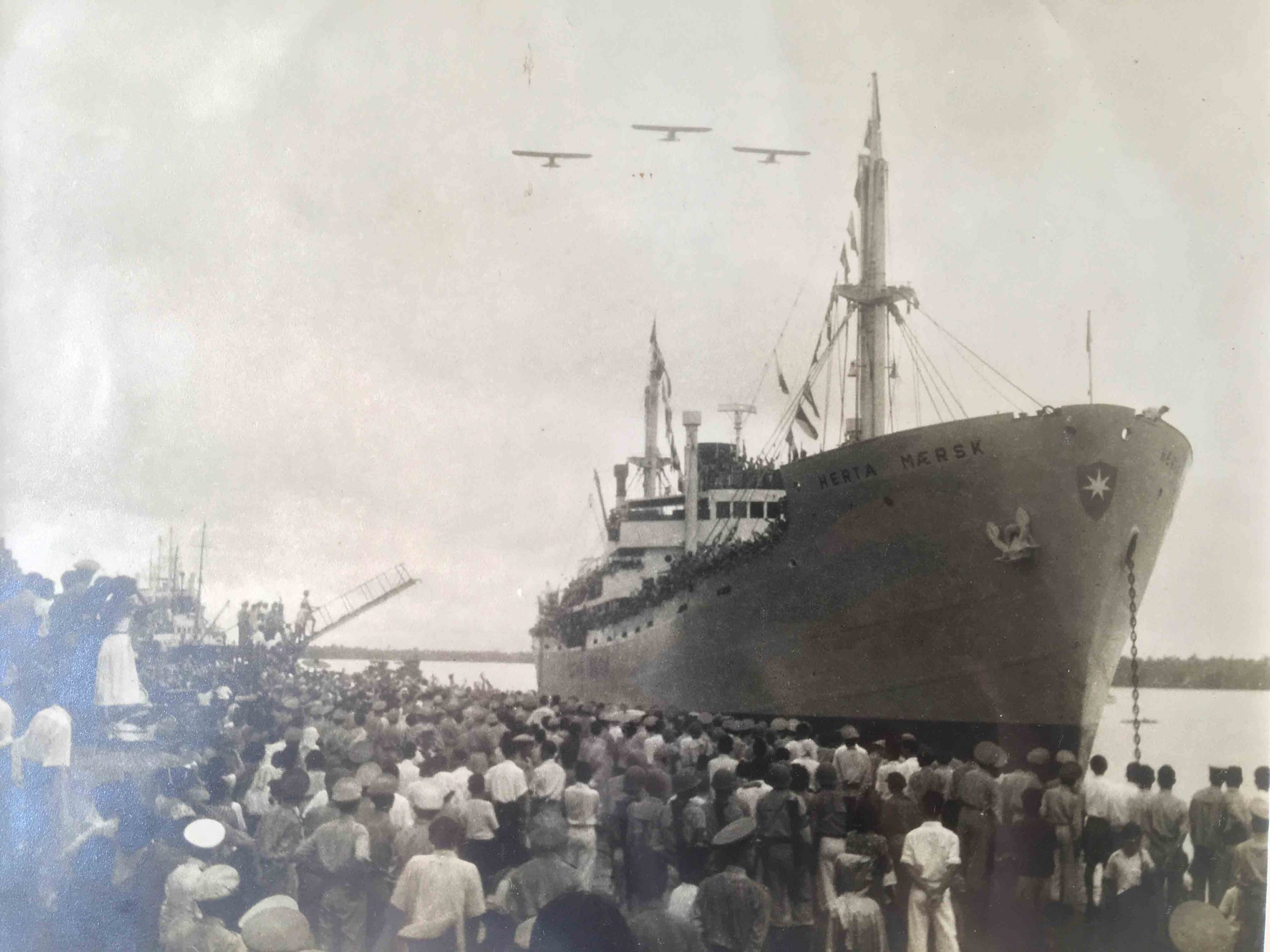 He moved his business and put the warehouses to immediate use but he still needed office space. He had Chavanich Building constructed in 1946. This new post-war building was a two-story art deco style office large enough for his Chavanich Company's offices, with enough extra space to rent out to foreign businesses like Johnson & Johnson.